A well-constructed and properly maintained swimming pool can remain in great condition for decades. However, even the most exquisite pools will eventually show signs of aging and lose their appeal. If your pool is starting to look outdated or no longer provides the enjoyable experience it once did, renovating your pool can be an excellent home improvement project to consider.
The key to enjoying your swimming pool is to ensure it is safe, comfortable, and equipped with modern features. As your pool ages, it may lose its comfort and functionality, making it less inviting for relaxation and recreation. By revitalizing your swimming pool through a professional renovation, you can breathe new life into it.
Here are some compelling reasons why you should contemplate renovating your pool
Revamped Look and Feel
Over time, exposure to the elements can cause your pool's beauty to fade. Discoloration, staining, and damage to the pool deck and tiles can make your pool appear uninviting. Renovations such as replastering, installing a spa, or upgrading landscaping and lighting features can transform your pool into a more enjoyable space for you, your family, and friends.
Resurface Your Pool and Pool Deck
If you're tired of the worn-out appearance of your old plaster pool deck, a skilled pool contractor can help you transform it into a brilliant, safe, and comfortable walking area using pebble or quartz aggregate materials.
Safety and Functionality Upgrades
Updating the functionality and safety of your swimming pool is another essential reason to consider a renovation. Aging pools require repairs, maintenance, and updates to ensure proper operation and a secure environment. A comprehensive renovation may involve replacing old filters, pumps, plumbing, lighting, and drains, all of which are necessary for keeping your pool clean and safe.
Updated Technology and Features
Advancements in pool technology can significantly enhance the cost efficiency of operating your swimming pool. Features such as high-capacity filters, variable speed pumps, saltwater systems, LED lighting, and energy-efficient pool heating systems allow you to maintain optimal swimming conditions while reducing long-term costs. By incorporating these upgrades, you can enjoy the benefits of a renovated pool while saving money in the process.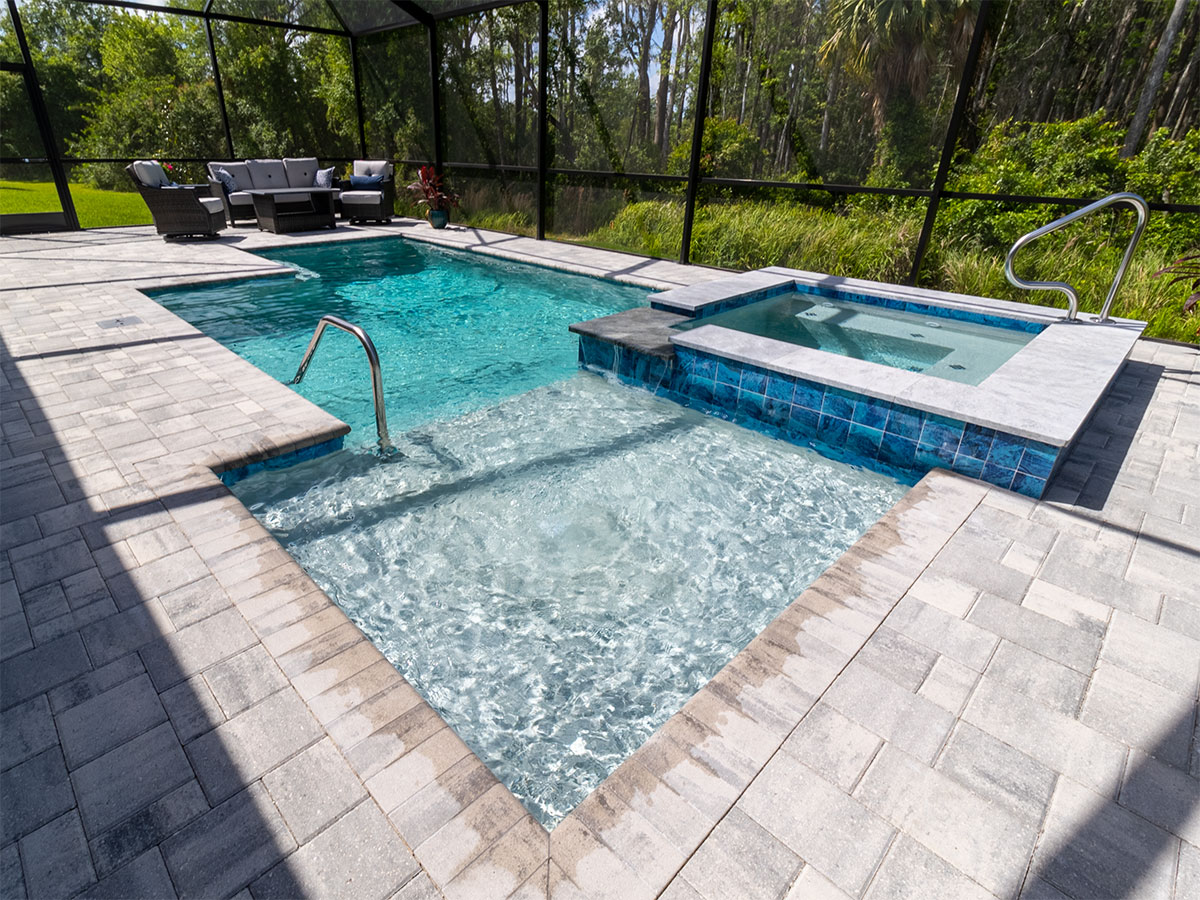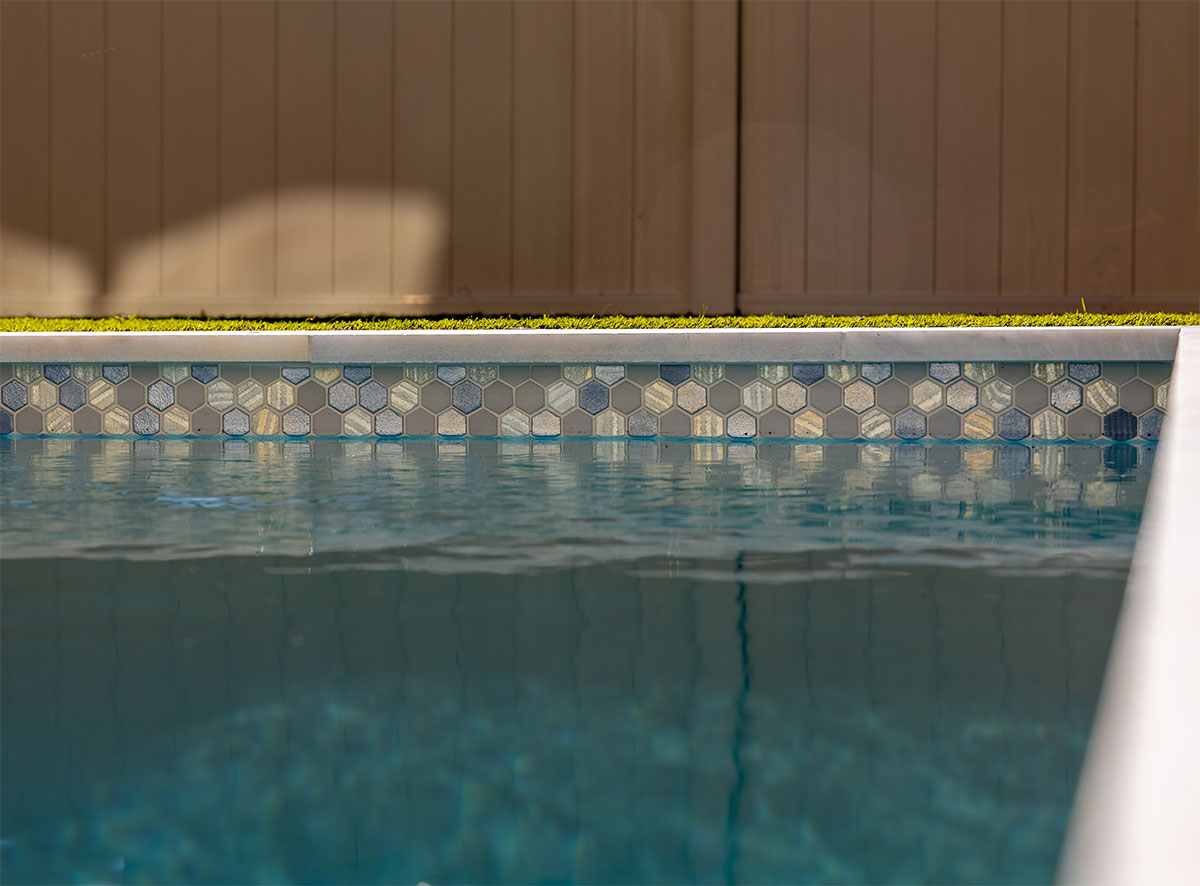 Upgrade Your Pool Lights
Modern pool lighting offers homeowners impressive design options. By replacing your current pool light with an energy-saving LED bulb, you can enhance the aesthetic appeal and save on energy consumption. Additionally, a pool contractor can line your pool deck with lights or install color-changing lights, creating a captivating ambiance for your pool and spa area.
Cracked Plaster or Tile
Over time, like any flooring, the tile or plaster of a swimming pool can develop cracks. Not only does this compromise the pool's visual appeal, but it also poses a significant risk to those using the pool area. Cracked plaster or tile can easily cause injuries or trips. It is crucial to address this damage promptly. If only a few tiles or a small section of plaster is affected, a simple patch may suffice. However, if the damage is extensive, a complete renovation may be necessary to ensure safety and restore the pool's aesthetics.
Pool Leaks
Detecting a pool leak can be challenging without professional assistance, and it is more common than you might realize. Ignoring a pool leak can lead to substantial financial losses, with water bills potentially reaching thousands of dollars and wasting around 30,000 gallons of water every month. If you suspect a pool leak, it is vital to contact a professional without delay. Pay attention to any decrease in water level, as even a few inches of water loss may indicate a leak that requires immediate attention.
In addition to the reasons mentioned above, several signs may indicate that your pool is due for renovation. These include evidence of cracks in expansion joints, stained plaster, and damaged tiles. Cracked plaster or tile not only detracts from the pool's appearance but also poses significant risks to those using the pool area. It is crucial to repair such damage promptly to prevent accidents and injuries. While minor cracks may be resolved with simple patching, widespread damage may require a complete renovation.
Furthermore, pool leaks can be challenging to identify without professional assistance. If left untreated, leaks can lead to substantial water loss and increased water bills. If you suspect a pool leak, it is essential to contact a professional as soon as possible to mitigate the issue.
Understanding how to approach pool renovations begins with assessing your pool's specific needs. The first step is to engage in an in-depth discussion and planning phase with our pool renovation specialists. During this consultation, you can express your goals and preferences for your pool, allowing our experts to develop a customized plan that maximizes your enjoyment and satisfaction with this cherished feature of your home.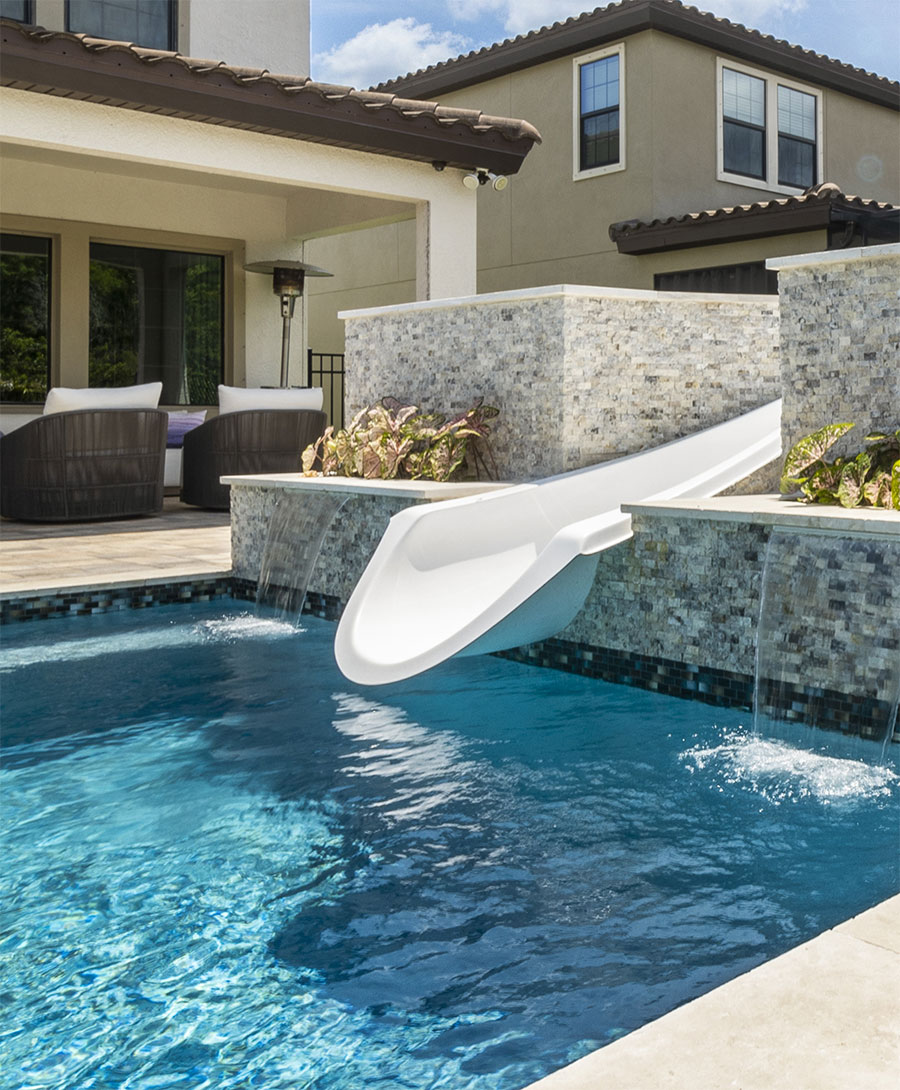 Dive into Luxury with Flagstone Pools - Tampa Bay's Top Choice for Pool Builds & Renovations!
Discover luxury in your backyard with Flagstone Pools, Tampa Bay's go-to for exquisite pool builds and renovations. Our dedicated team transforms your outdoor space into an oasis tailored to your lifestyle. Dive into the Flagstone Pools experience - your dream pool awaits!

What Our Clients Are Saying
"I highly recommend Flagstone Pools and Pavers - we are so happy with how they transformed our backyard into an beautiful oasis that feels like we are visiting a spa resort every time we step outside. Everyone associated with this company was friendly and professional and knew their stuff! Most importantly, they were all highly-skilled at what they do, and were motivated to help us in any and all ways possible!"
"Flagstone pools did a phenomenal job with install of our pavers, Pool resurfacing and conversion to salt. The owners care and follow through on every aspect of the job. These have been hard times for a lot of businesses with labor and material shortages and I've appreciated the transparency/honesty of Flagstone on timelines, materials, etc."
"Communication was absolutely perfect. Design was everything I had in mind and more. Pool was finished faster than expected. I couldn't be more pleased with the entire project! Highly recommended! I'd give 100 stars if I could!!!!"