Embarking on the pool construction process can feel overwhelming if you're uncertain about what to expect. At Flagstone Pools & Pavers, we prioritize keeping you informed every step of the way and ensuring that each phase is executed to the highest standards you deserve.
Engineering, Permit, Inspections
Once you've signed the contract, Flagstone Pools & Pavers will handle the application for a building permit. The permit process typically takes around 6 weeks or longer, depending on your county. In some cases, if a utility reroute is required, it may take even longer. During this period, utility lines are flagged for identification. Inspections occur at various stages throughout the process and are contingent on the city's regulations. Typically, the first inspection takes place after the completion of steel reinforcement and plumbing. Final inspections vary among cities, covering aspects such as electrical work, door alarms, gate closures, or fencing.
Layout, Excavation, Dig
Our experienced excavation crew will meticulously grade your yard, set up form boards, and proceed with digging the pool. Depending on your access, a variety of machines may be used for excavation. Under normal circumstances, this phase should be completed within a day. However, factors like rock conditions, poor soil conditions (such as sugar sand or clay), tree roots, or inclement weather may prolong the process.
Steel & Pre-Plumb
Following the excavation, our in-house team will expertly install steel reinforcement (rebar) to provide strength and support to the shotcrete shell. Additionally, we will pre-plumb the pool and install main drains, returns, and other necessary components. At this stage, a city inspector will conduct an inspection to ensure compliance with local requirements.
Shotcrete
Our dedicated Flagstone Pools & Pavers Professional Shotcrete Team will then apply shotcrete, a mixture of cement, sand, and water, to the steel framework using a pressure hose. This process creates a dense, sturdy layer of concrete that forms the pool's shell.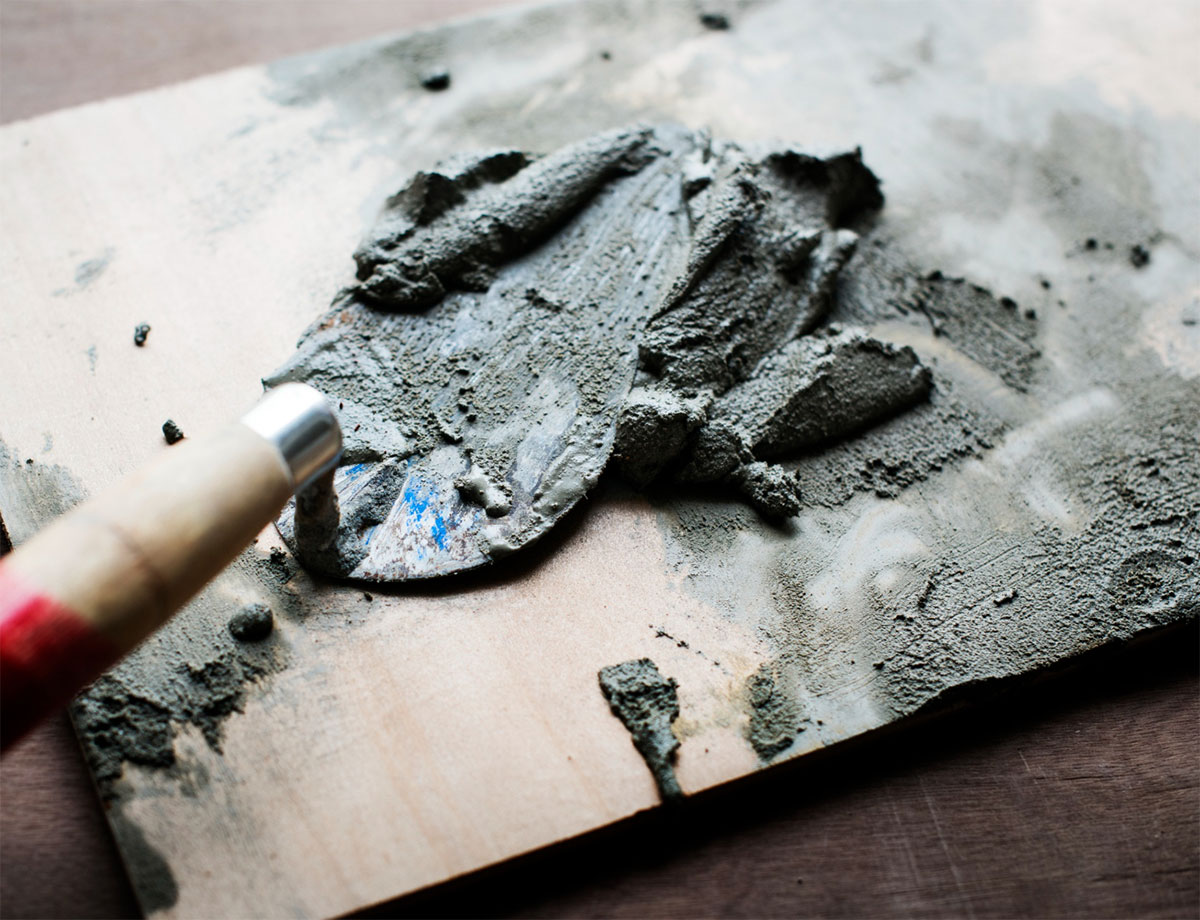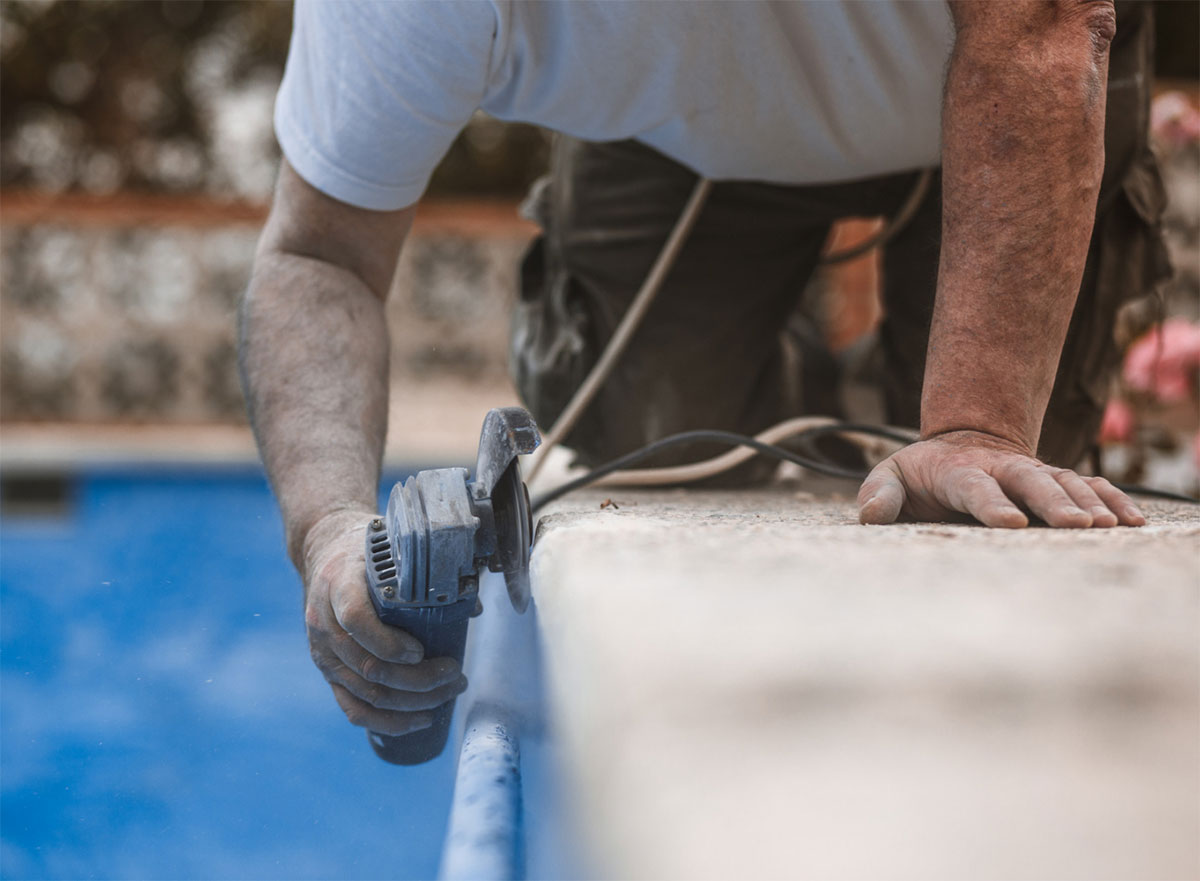 Shotcrete Shell
Starting the day after shotcrete installation, it is recommended to wet down the shotcrete shell twice daily for ten consecutive days. This aids in the curing process. It is normal for water to accumulate in the bottom of the pool during this period.
Plumbing Installation
The plumbing lines are expertly installed, and the equipment is carefully set up. Drain lines are split suctioned, and individual valves are placed at the skimmers, all connected to the equipment. The plumbing lines are then trenched and buried. An inspection follows this process, ensuring everything is up to code. The installation and inspection of the Deck Bond are also completed during this phase.
Footers
Footers are installed as needed for the project, particularly for screen enclosures.
Tile Coping Pavers
Typically, one week after the Shotcrete and Plumbing & Bond Inspections, our skilled in-house team from Flagstone Pools & Pavers will install your tile coping and pavers, giving your pool a polished and attractive appearance.
Electrical
Licensed electricians will handle the electrical aspects of the pool construction. They will set the circuit breakers, wire the pool equipment and lights, and mount the light switches. If an Aqualink controller or salt generation system is included, they will also install the control panel(s).
Pool Prep
Before plastering, the pool is prepared accordingly. Spot tiles are placed on stairs, benches, swimouts, and other designated areas to enhance the pool's aesthetics.
Plaster
The plaster serves as the internal finish of the pool. Traditional white plaster consists of a blend of plaster and marble dust. Alternatively, you can choose plaster alternatives like Wet Edge, which incorporates natural quartz aggregates in various color options. The plaster is expertly sprayed and hand-troweled to achieve a smooth finish. Depending on the type of finish chosen, water may be introduced into the pool either on the same day or the following day after interior installation.
Start-Up & Stabilization
For the first 30 days after the interior installation, Flagstone Pools & Pavers will handle the initial start-up and stabilization of the pool. It is important to note that no salt or heat should be added to the pool during this period for new interiors. Daily brushing of the new interior is highly recommended to maintain its quality and appearance.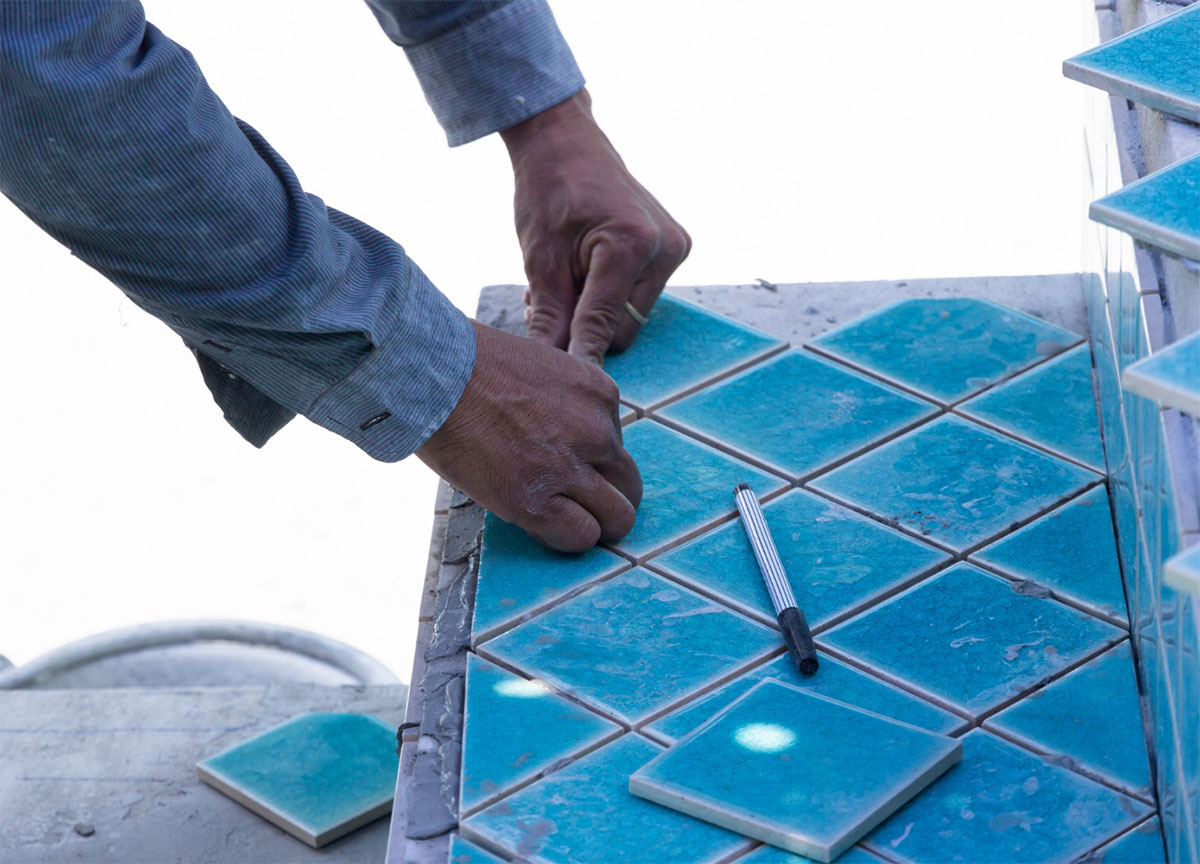 Dive into Luxury with Flagstone Pools - Tampa Bay's Top Choice for Pool Builds & Renovations!
Discover luxury in your backyard with Flagstone Pools, Tampa Bay's go-to for exquisite pool builds and renovations. Our dedicated team transforms your outdoor space into an oasis tailored to your lifestyle. Dive into the Flagstone Pools experience - your dream pool awaits!

What Our Clients Are Saying
"I highly recommend Flagstone Pools and Pavers - we are so happy with how they transformed our backyard into an beautiful oasis that feels like we are visiting a spa resort every time we step outside. Everyone associated with this company was friendly and professional and knew their stuff! Most importantly, they were all highly-skilled at what they do, and were motivated to help us in any and all ways possible!"
"Flagstone pools did a phenomenal job with install of our pavers, Pool resurfacing and conversion to salt. The owners care and follow through on every aspect of the job. These have been hard times for a lot of businesses with labor and material shortages and I've appreciated the transparency/honesty of Flagstone on timelines, materials, etc."
"Communication was absolutely perfect. Design was everything I had in mind and more. Pool was finished faster than expected. I couldn't be more pleased with the entire project! Highly recommended! I'd give 100 stars if I could!!!!"